A community of bloggers who live and die to DIY
8 Upcycle Ideas Using Pallets
There is always a surplus of pallets. A "pallet" by definition is a straw or hard bed, but we also know pallets as those wooden boxes used to move stuff around. They are often discarded since they seem invaluable, but there is so much you can do with pallets. Here are a few pallet-upcycle ideas:
1) This couch base is made of just 6 pallets. This is perfect for an outdoor space or sunroom in which you're looking for a more natural look.
2) Swing low with this pallet swing. With the right stain this pallet swing will go nicely with on your front porch.
3) This is a quick and easy shelving idea. Just stain the pallet and hang.
4) True creative genious! A pallet sink. Cheap DIY renovation idea.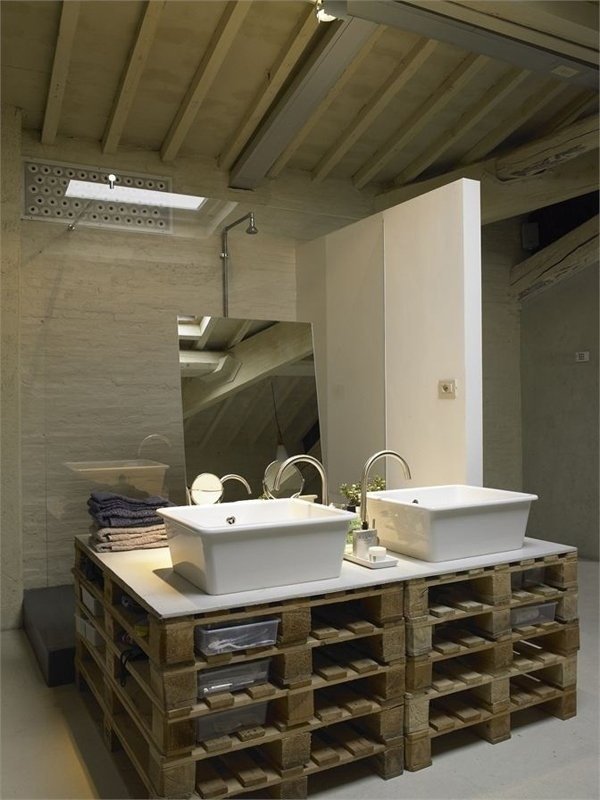 5) Pallets can also make a great nursery. Growing plants in pallets is no different than growing them in containers. This also makes a great accent piece.
6) The true definition of a pallet. Makes the perfect guest bed right?!
7) This 8-seater table and chair set is completely made from recycled pallets.
8) These aren't pallets per say, but wine crates. Nevertheless, I thought they belonged in this list. They are pretty easy to come by and will make a great accent table.
Now, I bet your ready to upcycle some pallets. If you don't have any pallets at your immediate disposal, ask someone at your local hardware or goods stores, or check your local classifieds site for pallets.
blog comments powered by

Disqus