A community of bloggers who live and die to DIY
8 Ways to Add "Eye Candy" in Your Laundry Room
We don't often put too much thought into beautifying these busy spaces but regardless of whether your washing machine and dryer are tucked away in a small nook or large mudroom it's a spot we have no choice but to spend time in! Why not add a little eye candy? Here are a few artful ideas which are sure to add a little character to your laundry area.
1. PHOTOGRAPHY
via Fine Art America
via Shawn Dunford
2. TO THE POINT
via Etsy / SusanNewberryDesigns
3. FUN
via At West End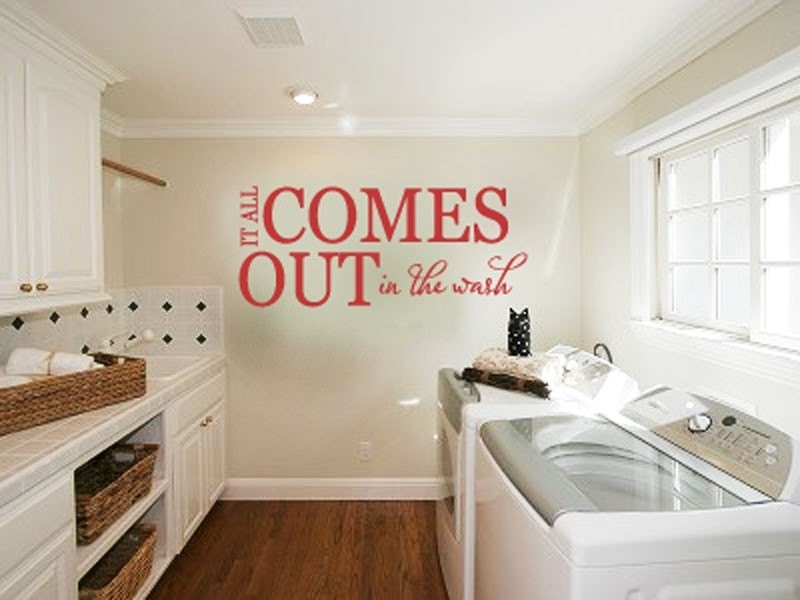 Hot glue and some bright red clothespin can transform a frame-less photo (or even a mirror!) into a focal point. Laundry/Work room via Laundry Room Redesign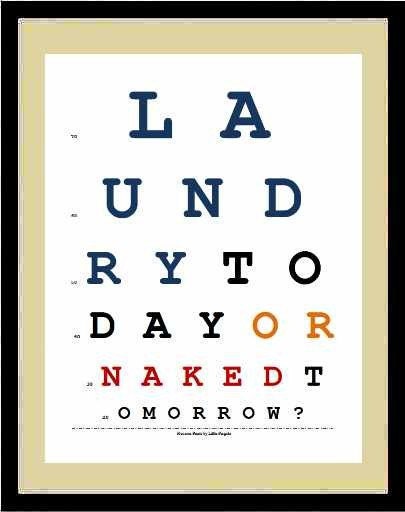 via Little Pergola
Get creative with clip art and a photo of your pet! via The Cranky Queen
For details on how to DIY this sign visit Feathers & Sunshine
4. FASHION
If you're into fashion how about requesting a high resolution photo of one of Sandra Backlund's clothespin dresses? (email : Office@1BeyoStudio.Se) – slip the pic into a frame and you have instant modern -and pretty cool, art!
via Sandra Backlund
via Sandra Backlund
5. 6. & 7. OFF THE WALL
Because art doesn't have to hang on walls, how about putting wall decals right on your washer and dryer, buying a bright area rug or making your own DIY clothespin chandelier?
via Decor8ion
via Young House Love
8. WALLPAPER
Often small rooms (like laundry rooms!) are the safest place to experiment and try something bold like a busy wallpaper! Don't have any wall space? -how about the ceiling?
via DecorPad
via DecorPad
Can't commit to pricey wallpaper? Check out what Kristin over at the Hunted Interior did in her very recent laundry nook makeover: she lined the back of a shelving unit with dragon fly wrapping paper -so easy and inexpensive! Cute-cute!
What's hangin' in your laundry room? Feel free to share your comments below!
Pssst – looking for legitimate FREE art? click HERE.
Julie
you might also like…
blog comments powered by

Disqus