A community of bloggers who live and die to DIY
Contemporary Norwegian Cabin Brings Warmth to a Cold Climate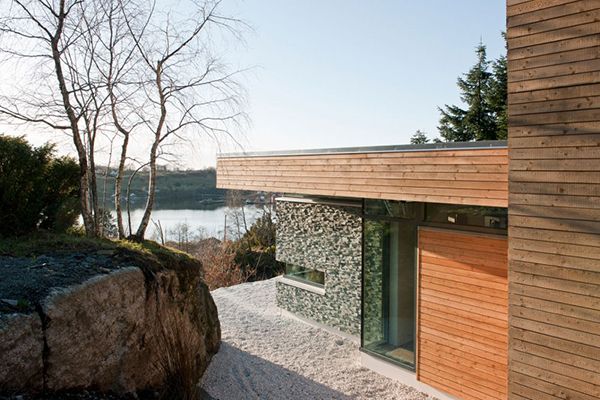 This modern home in Bjergøy, Norway,CabinGJ-9 designed by Gudmundur Jonsson Architect, emphasizes the beauty of the surrounding rocky landscape. The inhabitants are one step away from nature, breathing fresh air and enjoying a stress-free environment in their own home. The project aims to rediscover the natural things in life: enjoying a staggering view over the lake while drinking your morning coffee or a walk in the dusk after a hectic weekday.
The house is a cozy shelter for your senses. It is warm and stylish, rich in details and decorations. Floor to ceiling windows allow good light penetration and help mother nature to almost slip inside. The focal point of the living room is a fireplace that creates a romantic atmosphere, for cold nights and snowy days. The house is entirely made of wood and stone, continuing the architect's focus on natural materials.
The post Contemporary Warm Shelter In The Cold Country of Norway appeared first on Freshome.com.

Visit Freshome.com - Interior Design & Architecture Magazine »
blog comments powered by

Disqus