A community of bloggers who live and die to DIY
Haus K by Titus Bernhard Architekten
By Inthralld on Dec 07, 2012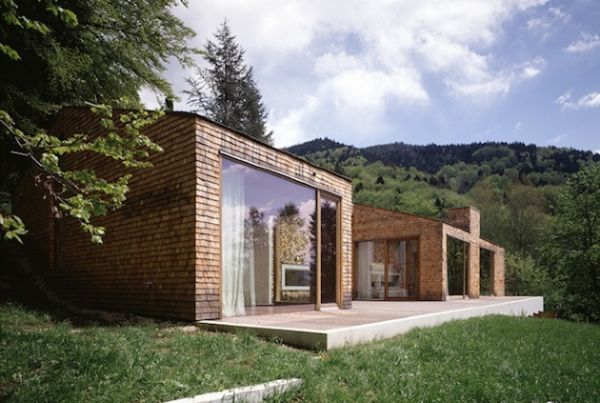 It's always interesting to see the varying levels of innovation and creativity present in architecture from all corners of the globe. Haus K by Titus Bernhard is a prime example.
Not only is this home simple and beautiful, but it offers is a great view of Lake Tergernsee. And the exterior fits into the natural surroundings while remaining contemporary. Wooden shingles cover the roof and continue all the way down to the concrete slab, and there are floor-to-ceiling windows in each area.
Haus K is a Bavarian wonder, and even adheres to the building vernacular of the lake's surrounding area.
Haus K by Titus Bernhard Architekten is a post from: Inthralld
blog comments powered by

Disqus