A community of bloggers who live and die to DIY
DIY Front Door Facelift
"Paint the front door." That has a way better ring to it in my head. Like "shut the front door!". Like "no way!". Or "way to go!". Ahhh, well... better luck next time.
Paint the front door!
Nope, still not right.
Ok, instead, let's start out today by taking a look at this picture...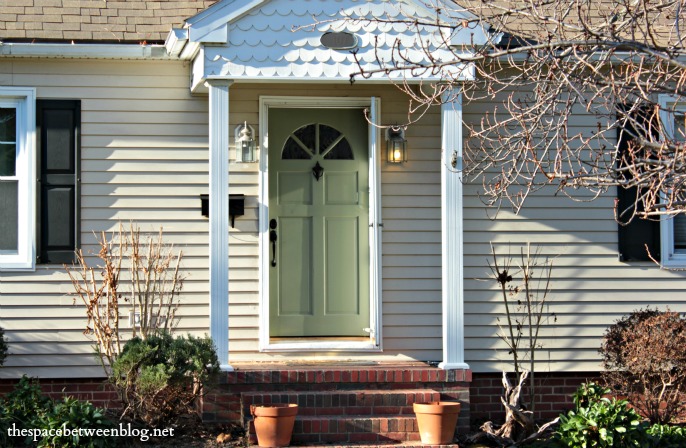 ... and tell me the first three things you notice.
Ok, I'll go first. ;)
1 – Hello sad, sad landscaping and empty pots. It's the mid winter blues out there.
2 – Is the whole "one light" a new trend we're trying to start?
3 – I am in love with the light shade on the door and dark shade of the hardware. BAM!
4 – (because I'm an overachiever) The dark hardware plus the dark mailbox plus the dark shutters make it seem like dark light fixtures would be in order. Hmmm... and the project list continues to grow
This is a picture of what was our primary residence in Maryland. Such a great house, and yet another one that we're saying goodbye to. We seem to be doing that a lot these days. Watcha gonna do, right?!
The time has come, and we're ready to let her go. But we couldn't very well expect someone to fall in love with her when she was looking like this.
That picture is actually after I sanded her down... and might not look too terrible from that distance... but this is her close up, before any sanding.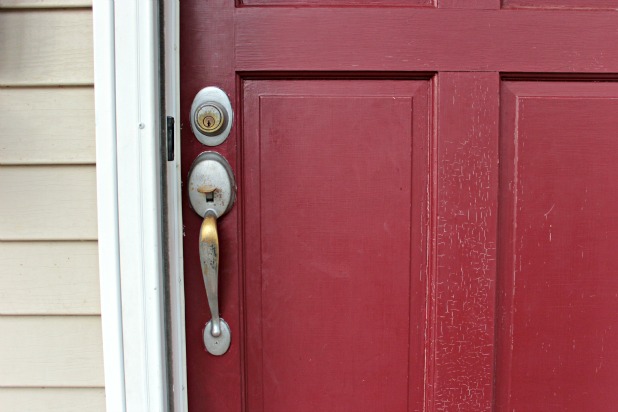 Yep, I was painting hardware before painting hardware was cool. And I love a good crackle paint finish, but not really on a front door. The last time I updated the look of that door was probably six or more years ago.
I really was just going to repaint her a similar shade... I really like the look of a dark red front door. And why complicate things? Because I can.
I had found the little Valspar sample pots at Lowe's and figured the easiest solution would be just to pick a color that was easily available... I think the sample pots were about $3.50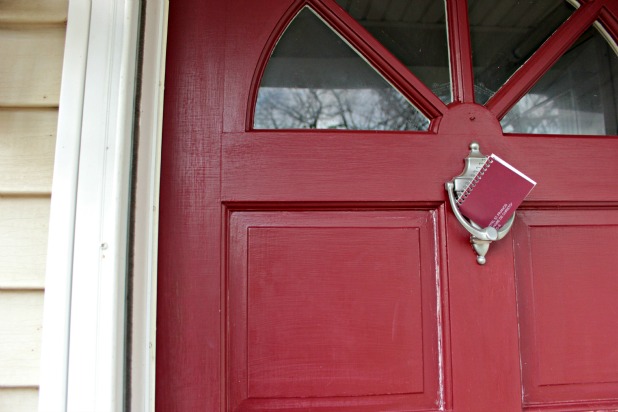 But first I worried that the shade of red they had available had too much blue in it, making it appear more purple than I wanted. Maybe a yellow would be fun?
Click over to the space between to find out how we decided on just the right color and the steps we took to paint a lighter color over this dark red!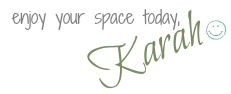 blog comments powered by

Disqus